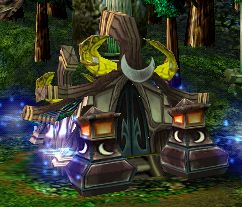 Malfurion and Tyrande set out to awaken the Druids of the Talon in Winterspring. They had to battle Human, Orc, Undead and Corrupted Ancients to get the the Barrow Den's of the Druids of the Talon to wake them up.
This article or section is a lore stub. You can help expand it by editing it.

You might want to work with the other users of WoWWiki in expanding it.